From jamie.goodwin@hullcc.gov.uk | Tuesday 10 March 2020
Events to start with an exhibition in Hull Minster featuring artwork made by people who have been helped by the charity.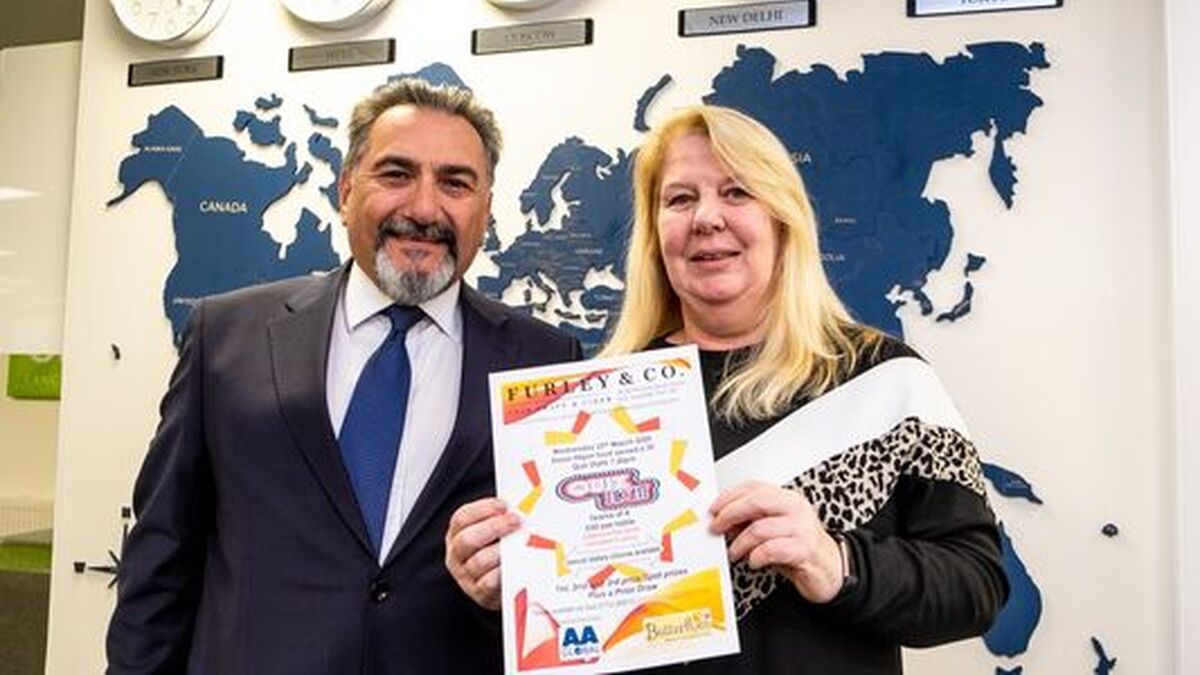 A charity will mark 10 years of helping people affected by dementia with a programme of activities backed by their neighbours in Hull city centre.
Two businesses are joining forces to present a fundraising quiz in aid of the Butterflies Memory Loss Support Group later this month and a third will host a dinner in May.
The events will start with an exhibition in Hull Minster on Tuesday 17 March, the anniversary of the group's launch, featuring artwork and other items made over the years by some of the people who have been helped by the charity.
Butterflies was launched by June Cooke after her dad was diagnosed with Alzheimer's and her mum joined him in a research project exploring the use of reminiscence therapy for people with dementia.
The feedback from all who participated was so positive that June decided to create a group with the key aim of helping people with dementia to maintain their relationships with their partners and other family members.
June started with around 25 companions in the group and operated from the Club House Community Centre in East Hull. Now Butterflies welcomes up to 150 people from across the Hull area and has moved its headquarters to bigger premises on the top floor of Stonefield House in King Edward Street, Hull.
Neighbours AA Global Language Services, whose office is on the floor below, have joined the charity's ranks of supporters as sponsor of a charity quiz which will take place on Wednesday 25 March. Furley & Co, the bar and restaurant in Princes Dock Street, is also helping by hosting the quiz at cost and donating a prize, with the efforts of both businesses ensuring that all the money raised from the event will go to Butterflies.
June said: "We're looking forward to some fantastic events to mark our tenth anniversary and we're so grateful to everybody who has helped us get this far and who is supporting everything that's happening in the coming months.

"Hull Minster is the perfect venue for our exhibition which will feature some of the work we did as part of the Butterflies and Battlefields downloadable book for the Humber Mouth Literature Festival a few years ago.
"Also on display will be some of the pieces from the Hard Times collection of words and images with Charles Dickens themes and some of the things we did around freedom and independence and the Butterfly Effect, which was a City of Culture project giving a visual interpretation of the journey from diagnosis of dementia to acceptance and getting on with life.
"Reviewing all of that work in readiness for the exhibition has reminded us of how far we've come over the last 10 years and of the many challenges we have overcome. We've gained recognition as one of the go-to voluntary organisations for people working with dementia and we've increased our level of business support, hopefully with more to come."
Places are still available at the Butterflies anniversary quiz with the £50 entry fee covering food, a drink and the entry fee for a team of four. Book here, call Sara at Butterflies on 07732 454512 or email butterfliesmlsg@yahoo.co.uk.