From jamie.goodwin@hullcc.gov.uk | Friday 28 June 2019
A new visitor and heritage centre will be built at the 700-year-old after a £3.9 million grant from Highways England.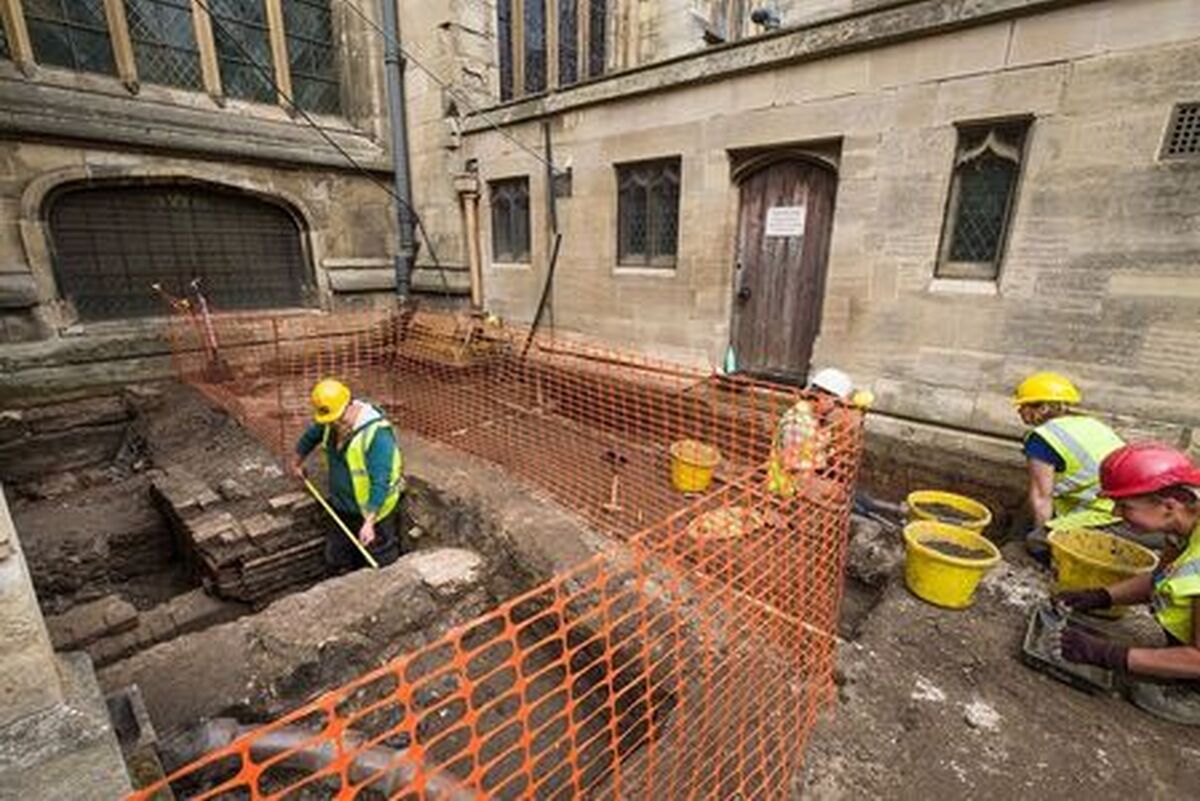 Archaeology work has begun has begun ahead of a new extension at the historic Hull Minster.
A new visitor and heritage centre in a glass, bronze and stone extension on the 700-year-old church will be built after a £3.9 million grant from Highways England.
The extension will include exhibition spaces, cafe and other new visitor facilities, leading into a "heritage corridor" within the Minster to creating a home for exhibits about the history of Hull and the central role the church has played in it.
Now, a team from Humber Field Archaeology has started work to carefully excavate, record and reinter human remains into the Minster's crypt, ensuring they are respectfully moved and not affected by any construction work for the new centre.
A computer-generated image showing the extension to Hull Minster.
It is hoped the visitor and heritage centre will open in 2021.
Bishop Frank White, Interim Minister at Hull Minster, said: "We are thrilled the archaeological work has now started and we are going to find out all kinds of things we didn't know about the foundations of the Minster.
"The visitor and heritage centre will be a place for people to come and meet, view history and artefacts, and enjoy a fabulous space in the centre of Hull where people have been worshipping for 700 years."

Announced earlier this year, the grant from the Highways England Environment Designated Fund is linked to the proposed A63 Castle Street scheme, which passes just 100 metres from the Minster. This major project is designed to improve access between the Port of Hull and the national road network via the city centre.

The grant has been awarded to the Hull Minster Development Trust, which has led the transformation of the Minster over recent years to enable it to host flexible and inclusive forms of worship and a wide range of social, cultural and community events.