From jamie.goodwin@hullcc.gov.uk | Tuesday 19 November 2019
Greek couple back in business with restaurant in premises vacated by Rustica Bistro.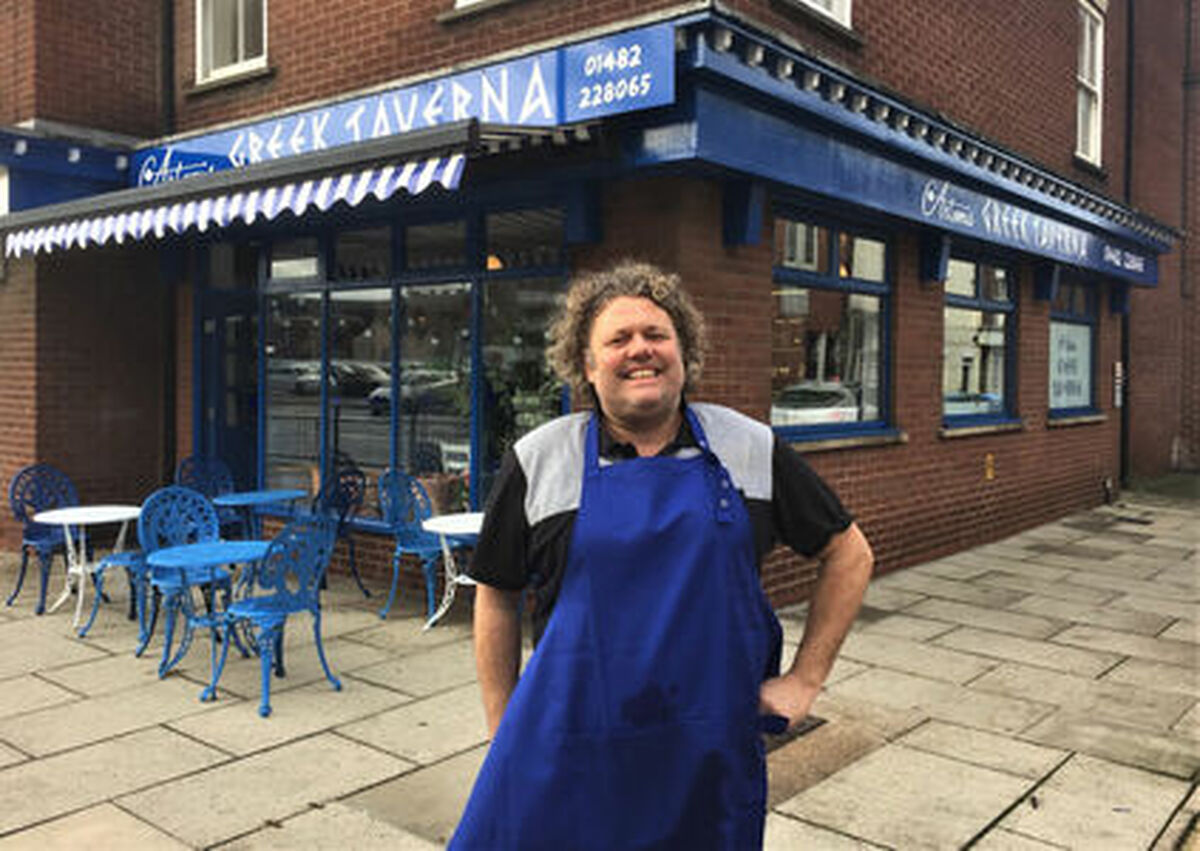 A couple who helped launch of a popular Greek restaurant in Hull last year are hoping to make a big impact with their new venture in the city centre.
Yiannis Makris and his wife Mata were part of the team at The Greek, which opened in Princes Avenue in May 2018.
But in October that year, Mata went back to cooking for family and friends and taking private commissions while Yiannis worked in other food businesses.
Now they're back in business and will open Artemis Greek Taverna this week in the premises vacated earlier this year by Rustica Bistro.
Yiannis, who will be front of house, and chef Mata both come from the town of Volos in Greece, which is renowned for its food. They both came to Hull to study in 1993 and met each other in 1995.
Mata graduated from the University of Hull in electronic engineering - but her natural passion for food led her to set up her own business cooking Greek delights for dinner parties, weddings and other events.
The couple were headhunted by their business partners who never forgot the quality of the dining experience from their visits to The Greek. Now they been given free rein with the menu and the atmosphere at Artemis Greek Taverna, on the corner of Charles Street and Jarratt Street.
They have spent the last two months completely refurbishing the premises, which were empty for several months after the sudden closure of Rustica.
The colours are classic Greek blue and white, the ambience is intimate and most of the team of 10 are Greek.
The menu features assorted Greek favourites including various cheeses, home-made dips with pitta, falafel, courgette fries and spinach pie and a range of fish, meats, souvlakis and salads.
Mata said: "All the women in Greece can cook. You learn to cook from a very early age and the knowledge and the secrets are passed down through the generations.
"I have the recipes and the ingredients locked away. Yiannis is front of house – he's not allowed to cook in my kitchen."
Artemis Greek Taverna will have up to 40 seats inside with the potential to almost double that with pavement dining during the summer. Opening hours will be 11.30am to 9.30pm Tuesday to Sunday, with take-away lunches a daytime speciality.
HullBID executive director Kathryn Shillito said: "Artemis Greek Taverna promises to be a fantastic addition to the dining scene as an independent restaurant which is different from anything else in Hull city centre.

"We've seen what Mata and Yiannis are capable of – amazing, authentic Greek food and a traditional Greek welcome and we're eager to see the response to their new restaurant."