From ben.pindar@hullcc.gov.uk | Monday 29 March 2021
Hull construction business Wykeland is working with the DWP to create a new jobs support centre in the former M&S building in the city centre.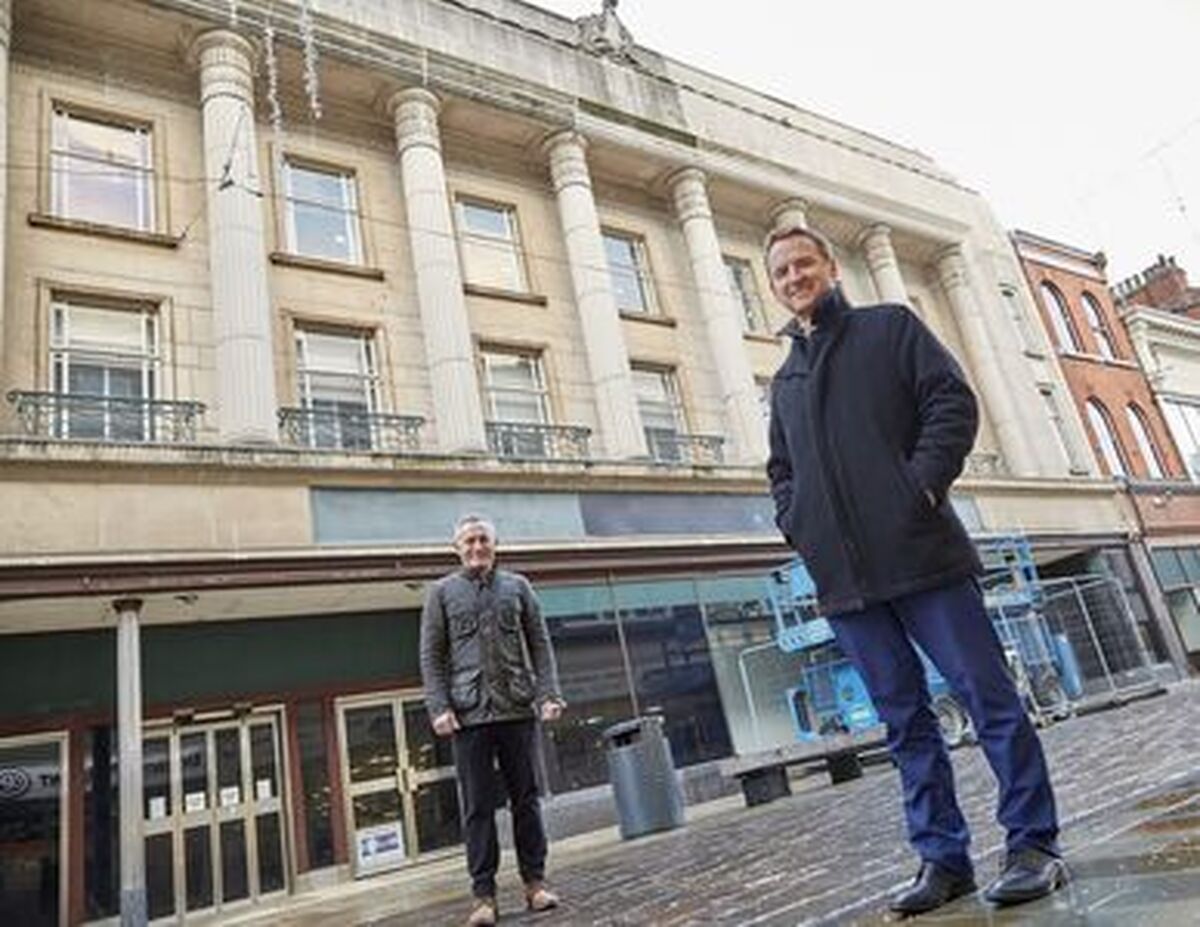 Hull construction firm Wykeland Group is working with the Department for Work and Pensions (DWP) to turn the former Marks & Spencer building into a new centre for people who have lost their jobs as a result of the pandemic.
Wykeland, which bought the former M&S store last summer, has agreed to let the ground floor of the landmark building to the DWP for it to be used as one of a network of 80 temporary jobcentres.
It means local people hardest hit by the economic impact of the Covid pandemic will be able to get the help they need at a prominent location in the heart of Hull city centre.
The DWP is setting up the temporary employment advice centres across the country to deal with increased demand as a result of the pandemic.
The new centres will increase capacity to provide tailored, face-to-face support in a Covid-secure environment, to help more people back into work and to progress into new roles.
The facility in the former M&S building is the only one announced so far in Hull or the East Riding of Yorkshire. The DWP has said more temporary jobcentres will be introduced across the country as locations are confirmed.
An area of 25,000 sq ft on the ground floor is currently being fitted out to meet the DWP's requirements and the facility is due to open this summer.
Wykeland Development Surveyor Tom Watson said: "We are delighted to be working with the DWP to establish this vital facility, which will provide thousands of people with access to the advice and support they need at this difficult time to get back into work.
"We are developing longer-term plans to bring this landmark building back into permanent use but, in the meantime, we had no hesitation in making the ground floor available for this important purpose."
Wykeland purchased the freehold of the former M&S store and another building in Whitefriargate, incorporating the HMV store and the former New Look unit, last year.
The acquisitions reflected Wykeland's ongoing commitment to investment in its home city and the developer has been working on strategies to bring the former M&S building back into use.
Wykeland is one of Yorkshire's leading developers and is driving forward several key regeneration projects across the Hull and Humber region, including the £80m transformation of Hull's Fruit Market, working in partnership with housebuilder Beal Homes and Hull City Council.