BY Sam Walker | Tuesday 16 May 2023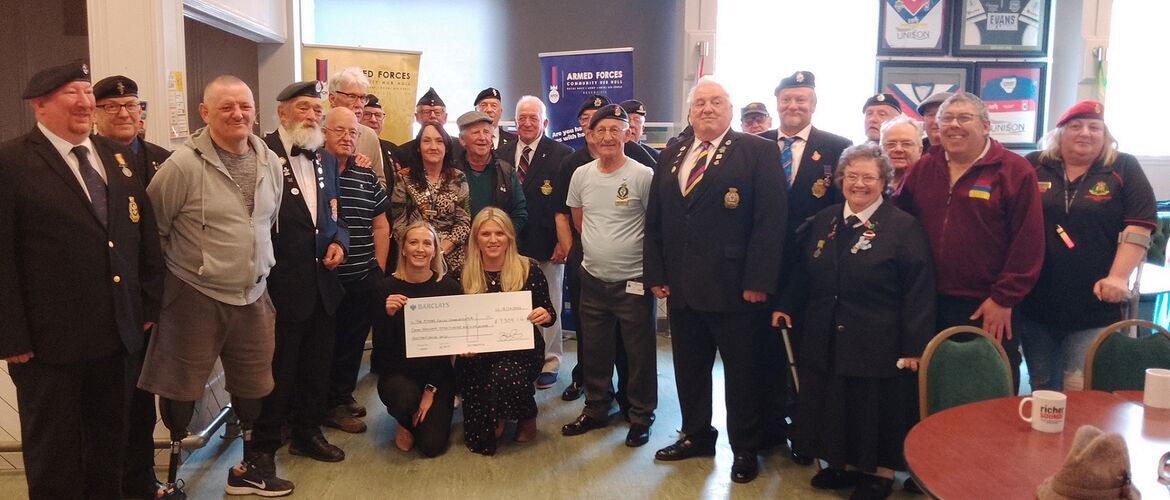 Holiday homes market leader Willerby has raised almost £15,000 for two well deserving charities – the most raised over a 12-month period in the company's history
Willerby supported Breast Cancer UK and the Armed Forces Community Hub Hull as their Charities of the Year for 2022.
Staff raised a total of £7,309 through engaging in a wide range of events and activities, which has been match-funded by Willerby to make the overall total £14,618.
It means both Breast Cancer UK and the Armed Forces Community Hub Hull have each received £7,309.
Willerby CEO Peter Munk said: "Our team raised an amazing amount for our two Charities of the Year in 2022.
"The total amount raised will make a real difference to both charities and it's testament to the hard work, dedication, generosity and community spirit of our staff.
"I know Breast Cancer UK and the Armed Forces Community Hub Hull are grateful for the support they've received and I'd like to say a big well done to everyone who played their part in a tremendous team effort."
Fundraising activities included a "Wear It Pink" day, Willerby's annual charity golf day, a staff bike ride, a jubilee cake sale and "Platinum Pudding" competition to coincide with the Platinum Jubilee of the late Queen Elizabeth II, and a sports-themed sweepstake.
Thalie Martini, CEO of Breast Cancer UK, said: "We're thrilled to have been one of Willerby's Charities of the Year in 2022 and we want to send our heartfelt thanks to all the staff for their incredible generosity and commitment to our cause. It really means a lot to us.
"The amazing £7,309 raised will make a real impact for breast cancer prevention. It means we can fund more scientific research to better understand the causes of breast cancer, so that fewer people ever hear the devastating words 'you have breast cancer'.
"Today in the UK, around 56,000 women and 370 men are diagnosed with the disease every year. One in seven women will get a diagnosis at some point in their lifetime. But over a third of breast cancer cases could be prevented through taking positive lifestyle action, such as regular physical activity, eating well, maintaining a healthy weight and keeping alcohol to a minimum.
"Prevention of breast cancer has never been more important as we all face an increasingly strained NHS. Thanks to Willerby's support, we're one step closer to ensuring future generations never have to face this awful disease."
The Armed Forces Community Hub Hull provides support to veterans and their families, as well as current serving members of the Armed Forces and their families. The charity runs coffee mornings and trips and offers welfare visits, mental health and referral support services.
Adele Stimpson, coordinator at the Armed Forces Community Hub Hull, based at The Octagon in Walker Street, west Hull, said: "We're currently supporting about 250 families and this donation will make a massive difference. We've never received a donation this big.
"We're funded by Hull City Council, the Goodwin Trust, the Armed Forces Covenant Fund Trust and grants from other organisations, and donations are few and far between. All our services are free, so every penny will go directly towards helping those we support and straight back to the Armed Forces community.
"Willerby is a great local company giving back to the local community and we're so grateful for their support."
Willerby staff have voted for Dementia UK to be the company's Charity of the Year for 2023 and fundraising activities are planned for the coming months to raise as much money as possible for the cause.