From jamie.goodwin@hullcc.gov.uk | Monday 6 January 2020
Eighteen-year-olds thriving at thriving at University of Hull after joining Hull's employer-led school when it opened its doors in 2017.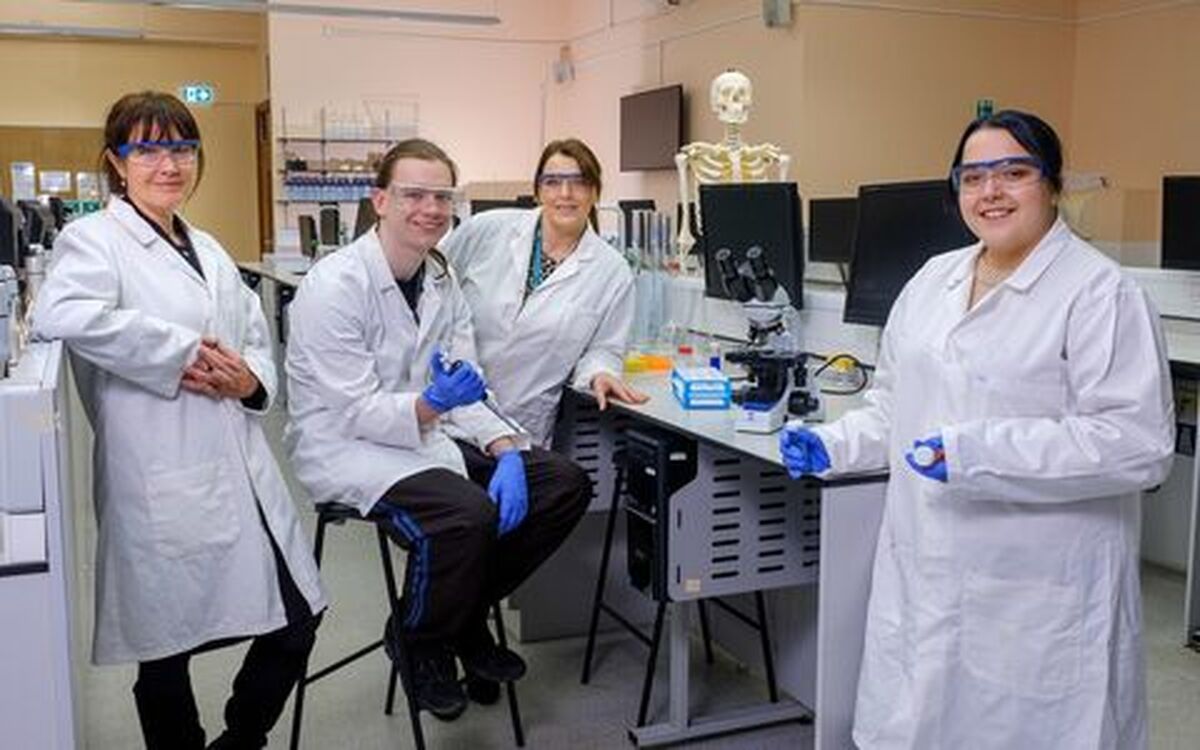 Two former Ron Dearing University Technical College (UTC) students are thriving at the University of Hull, having been awarded scholarships to support them in their studies.
Jacob Harrison and Joely Rhodes, both 18, joined Hull's employer-led school as year 12 sixth form students when it opened its doors in 2017 and excelled in their chosen subjects.
After achieving exceptional grades, they were successful in applying to join the University of Hull and were awarded scholarships, becoming the first students from one of three UTCs partnered with the university to benefit from the opportunity.
Jacob was awarded a £4,000 Achievement Scholarship to support him in his Biomedical Engineering degree, while Joely secured a £2,000 Merit Scholarship for her degree in Pure Chemistry.
Jacob has high functioning Asperger Syndrome, a form of Autism which means he sees, hears and feels the world differently to others, often finding busy environments, social interaction with others, and change can cause him considerable anxiety.
But, having achieved two Distinction* and a Distinction in his OCR Level 3 Cambridge Technical Extended Diploma in Engineering at Ron Dearing UTC, Jacob said he was determined to show how his condition was no barrier to success.
He said: "The teachers at Ron Dearing UTC make the difference and they treat everyone as an individual. They really helped me to come out of my shell.
"My mother has always told me that Asperger Syndrome is not a disability, it's a gift, and I have used it to the best of my academic possibilities. It was a hindrance in the past, but not anymore.
"I think this is a really good way of showing your condition doesn't define you; you define your condition.

"This scholarship will help to pay for my books and the rest can be saved, or used for my degree. Going to university is the next step of my journey and I'm excited about what the future will bring."
Joely achieved a Distinction* in Creative Digital in addition to A-levels in Maths and Chemistry to gain her place at the University of Hull and be awarded the Merit Scholarship.
She said she was thoroughly enjoying her Pure Chemistry studies and aspires to work in pharmaceutical research in the future, in particular cancer and drug research after her grandmother Anne died following a cancer diagnosis four years ago.
Joely, who has bought her first car thanks to the scholarship, said: "This type of research means a lot to my family and I want to contribute to the battle against cancer.
"I was originally due to go to the University of Leeds to study Medicinal Chemistry, but joining the University of Hull instead and receiving the scholarship has been a real boost.
"I absolutely love university life, I love chemistry and I'm really enjoying myself."
Ron Dearing UTC in Hull city centre caters for students aged between 14 and 19 from Hull and the East Riding and offers a unique, employer-driven education model, with a specialist focus on digital technology, digital engineering and creative digital.