From https://www.hulldailymail.co.uk/news/business/hull-nibble-c4di-fruit-market-1706429 | Friday 22 June 2018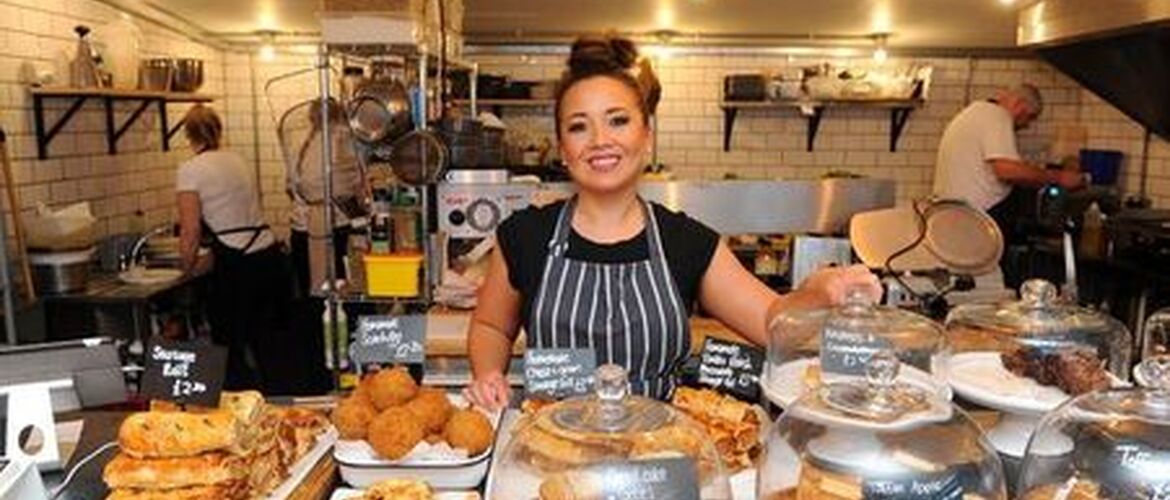 A popular Fruit Market café is to expand to almost double in size as it aims to support the development of the Stage@TheDock outdoor theatre.

Nibble, located next door to Hull's C4DI building, has proved a big hit with hungry customers since it opened its doors in early 2016.
Offering a selection of homemade sandwiches and treats, Nibble has now secured planning permission to expand its current café space.
Anna Lamb, owner of Nibble, said: "We will be knocking through one of walls, and will also be adding four toilets, compared to the one we have at the moment.
"When it's finished, we should have at least double the space we currently have. The landlords, Wykeland, have been really supportive of us and wanting to help the business grow.
"In our first year of opening, in 2016, we were a five-day-a-week business and sometimes struggled on weekends, but City of Culture and the development of Humber Street has turned us into a busy seven-day-a-week business."
A planning document submitted to Hull City Council said Nibble was "located centrally within the @theDock development," and could play a key part in its future success.
Wykeland's assets manager John Gouldthorp said the expansion of the café and facilities was needed for more events to be held at the Stage@TheDock amphitheatre.
He said: "Nibble has been a great success and is hugely popular, both with the hundreds of people who now work in and around the @TheDock development and visitors to the Fruit Market.
"The changes will enable Nibble to meet growing demand as the Fruit Market continues to develop as a commercial community and visitor destination.

"We're also providing additional toilets and storage space, for use by organisations hiring Stage @TheDock. Together with further space we are making available in the ground floor of neighbouring Wykeland House, these facilities will ensure that venue is used more frequently by community, arts and cultural groups.