BY Sam Walker | Tuesday 15 August 2023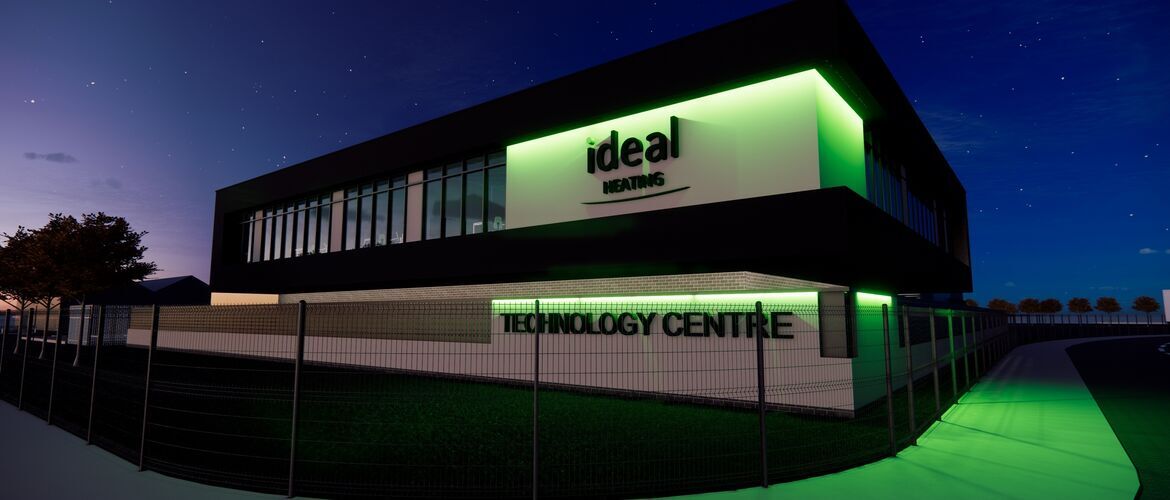 Ideal Heating has received the green light to establish a new £12.5m research and development facility to support low carbon technologies including heat pumps.
Hull City Council has granted full planning permission for the UK Technology Centre at Ideal Heating's headquarters site in the city.
The R&D facility will create a testbed for product development and advancements in the heating solutions to help decarbonise UK homes and business premises.
The state-of-the-art facility, at Ideal Heating's site at National Avenue in Hull, will see the UK market leader expand its R&D team.
It represents a significant investment from Ideal Heating and will play key role in the company's transition to low carbon heating solutions including heat pumps.
Construction of the UK Technology Centre is expected to begin this October and is due be completed in late 2024. The R&D centre is set to be operational in early 2025.
Ideal Heating Engineering Director Helen Villamuera said: "Our UK Technology Centre is part of a major £60m investment we're making in our Hull site, to support heat pump manufacturing, distribution and innovation in heating technologies.
"From the outset, Hull City Council has been fully supportive of our plans, which will create highly skilled jobs in the city and expand our existing R&D capabilities.
"We're delighted to have secured full planning permission for the UK Technology Centre. We will now begin a competitive tender process to appoint a contractor to deliver this project."
The two-storey building, with an additional partial storey to accommodate plant rooms for the centre, will help to develop and refine the low carbon heating technologies, including heat pumps, needed to decarbonise UK's 25 million homes.
The Government has set ambitious targets for head pump deployment, including for 600,000 heat pumps to be installed in domestic properties annually by 2028.
The UK Technology Centre will provide a purpose-designed new home for Ideal Heating's expert R&D team, which has an increasing range of engineering roles related to design, development, electronics, simulation and product testing disciplines.
Laboratory facilities within the 38,000 sq ft (3,500 sq m) building will enable Ideal Heating's R&D team to simulate a range of scenarios and conditions to test new innovations and advancements.
The centre will also house environmental chambers, a heat pump testing area, workshop spaces and a training room.
In designing the building, Ideal Heating has practiced what it preaches. The R&D facility features roof-mounted solar panels to generate renewable electricity for the building, with air source heat pumps serving the mechanical heating system.
LED lighting and controls will help reduce energy consumption within the building and high-performance building fabrics will reduce heat loss.
The R&D facility is one of a series of major investments from Ideal Heating at its Hull site.
Construction work has been completed on a heat pump production facility and expanded distribution centre, totalling £20m of investment. Ideal Heating also announced recently it had started producing its new monobloc heat pump, Logic Air, in Hull as the company supports the rollout of renewable heating products.
Ideal Heating has also opened a £2.2m National Training and Technology Centre in Hessle, on the outskirts of Hull, with capacity for up to 5,000 installers every year to learn the skills needed to supply and maintain heat pumps.