From jamie.goodwin@hullcc.gov.uk | Friday 28 February 2020
Yilmaz is backing the new Albion Street development to bring a big boost to city centre businesses.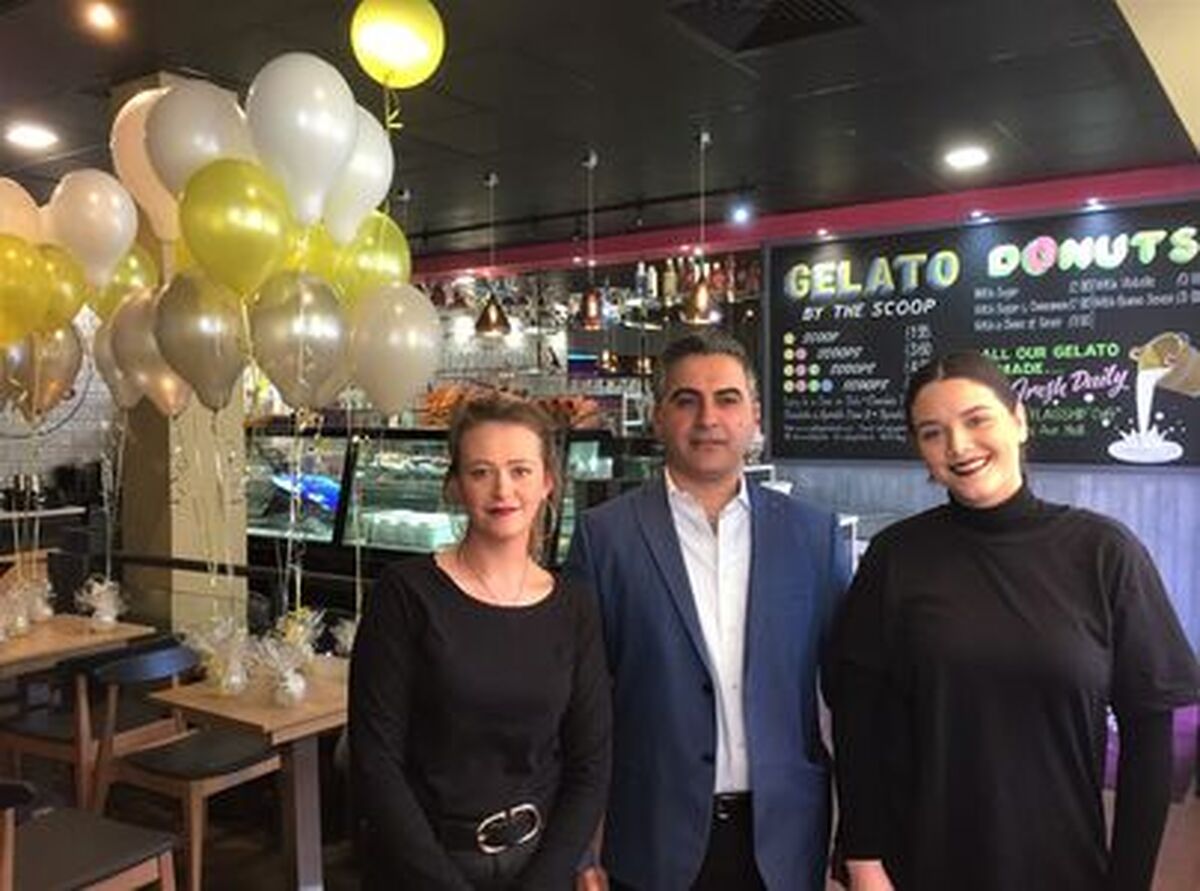 The man behind the launch of the gelato craze in Hull is poised to open a new city centre outlet – and he promises to unveil some new creations after doing his research at one of the world's top trade shows for coffee and desserts.
Yilmaz is backing the new Albion Street development to bring a big boost to city centre businesses. He is making sure he is in the right place by opening a third Caffe Gelato in Prospect Street this week.
Yilmaz expects to create five or six jobs as a result of his investment, with the prospect of more to come in a restaurant which will be able to seat up to 50 customers.
He said: "We have been looking for a site in the city centre for some time and we nearly made the move last year. It turned out the other premises weren't right for what we want but this one is in a great location which will get even better.
"The Albion Square project will result in more people living and working in this part of the city and there is already free parking after 6pm, which we expect will be a busy time for us."
Yilmaz came to East Yorkshire 23 years ago from Turkey and, as a specialist pizza chef, operated take-way outlets in Hull and Beverley before committing to the coffee and dessert market by opening Caffe Gelato in Newland Avenue, Hull, in 2005.
He brought in someone to run that outlet after he opened a second restaurant in 2017 and he is drawing on the feedback from loyal customers in planning the new venture.
He said: "The Princes Avenue restaurant became popular very quickly especially with families and business people but quite a few customers wanted me to open in the city centre to make it easier to reach us by public transport from other parts of the city.
"It's not just ice cream and gelato – we do artisan coffees which are locally blended, home-made cakes and waffles, stone-baked pizzas and home-made burgers. Ice cream only accounts for about 30 per cent of our sales."
Yilmaz said the new restaurant will feature new products which he has perfected after traveling widely to explore the latest developments in the industry, including at the recent Sigep trade show in Rimini, where the leading international brands in the sweet food business congregated to present new products, services and innovations.
He said: "We are building the business and moving with the times. We will be creating a special section on our menu to meet the rising demand for vegan food and we will have other new products including fried donuts and edible raw cookie dough, which has proved very popular elsewhere.
"Sigep attracts delegates from around the world to launch new products, new recipes and new techniques and machinery in the coffee and desserts sector. We sit down with some of the top dessert chefs and they show us how to make the new products. Every time I go there I get new ideas and I bring them back to Hull!"
Kathryn Shillito, HullBID Executive Director, said: "The opening of Caffe Gelato in the heart of the city centre is an exciting development and a sign that the Albion Square project is already attracting new businesses into the area.
"Yilmaz has built a reputation for excellence based on the quality of the Caffe Gelato products and service. We're confident the new restaurant will help him to grow his customer base and that's great news for other businesses in the city centre."