From ben.pindar@hullcc.gov.uk | Wednesday 10 March 2021
A major new £5m multi-storey car park has been opened as the Fruit Market redevelopment pushes ahead.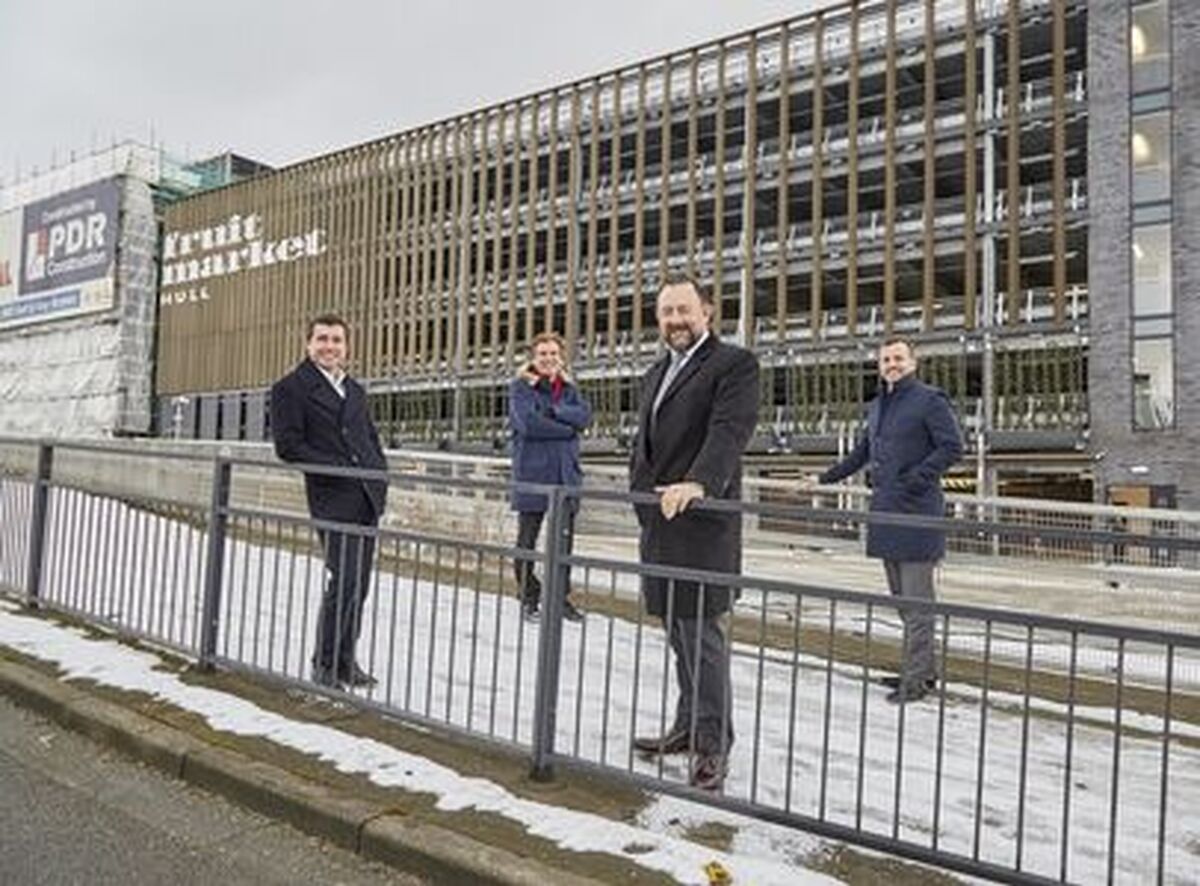 The Fruit Market's new multi-storey car park has opened, marking the latest milestone in the development of Hull's urban village.
The £5m facility is another key part of the extraordinary transformation of the waterfront area and provides a major new asset for Hull city centre.
The 350-space car park will support businesses in the Fruit Market and the wider city centre economy and encourage even more people to visit Hull's most vibrant and attractive area.
It is also part of the largest development of its kind in Hull for more than half a century, with construction continuing on the same site on a showpiece new head office for Arco, the UK's leading safety business.
The new offices will secure Arco's future in Hull and provide a platform for further growth for one of the city's biggest employers. Construction is nearing completion, with Arco staff due to move in by the early summer following fit-out.
Once the Arco building is open, the multi-storey car park will have 200 spaces reserved for use by the company's employees from Monday to Friday, with the remaining available to visitors. All 350 spaces are open to the public at weekends.
The opening of the multi-storey car park maintains the momentum of the dramatic regeneration of the Fruit Market waterfront neighbourhood.
The £80m reinvention of an area that was near-derelict just a few years ago has seen the opening of independent shops, restaurants, bars and galleries, the creation of a hugely-popular residential community, and development of a tech campus that has generated hundreds of highly-skilled digital jobs.
The regeneration is being driven forward by the Wykeland Beal joint venture of commercial developer Wykeland Group and housebuilder Beal Homes, two local, family-owned businesses working in partnership with Hull City Council in the Fruit Market LLP.
Wykeland Managing Director Dominic Gibbons said: "Despite the impact of Covid, the regeneration of the Fruit Market is continuing at a tremendous pace, with huge investment being delivered. The Fruit Market is providing a template for successful urban renewal and leading the way as we look towards the city's post-Covid economic recovery."
Councillor Daren Hale, Hull City Council's Portfolio Holder for Economic Investment and Regeneration, said: "This car park will be a welcome addition to the Fruit Market area, due to the successful redevelopment of this area and it being a great place for visitors. It will also provide parking for Arco - a successful Hull business which has relocated to this area."