BY Lucy Bannister | Tuesday 24 January 2023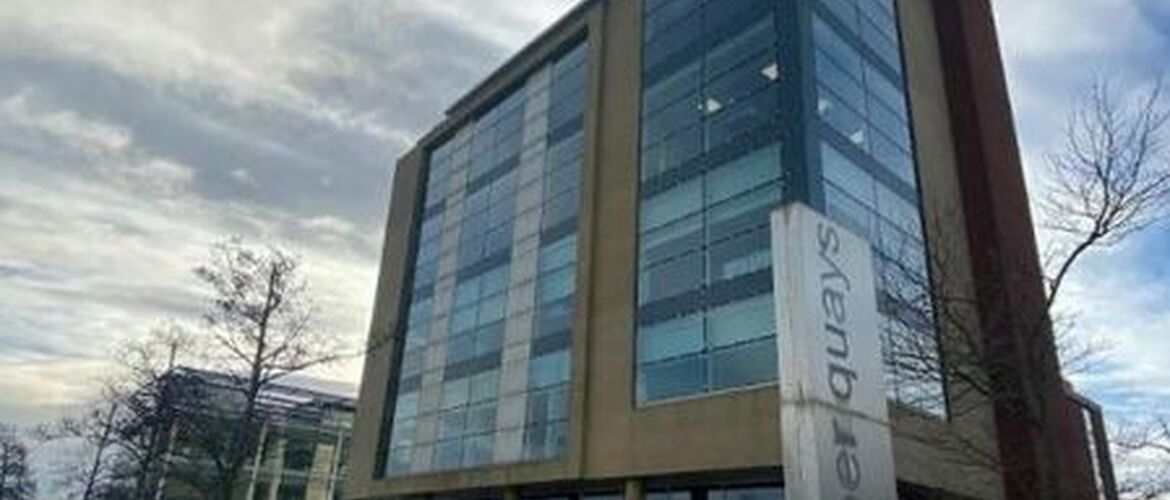 Hull waterfront building will become home to a new international foot care business
A Hull office development is to become fully occupied for the first time in its history with a footcare business to move in next month.
Scholl's Wellness Company has chosen Two Humber Quays, on Hull's waterfront.
It will be home to 30 staff taking the entire fourth floor of the complex, which is owned by one of Hull's oldest companies JR Rix & Sons Ltd, which itself moved its HQ to the building 12 months ago.
Scholl's Wellness Company is a global footcare brand, operating in more than 20 countries. Divested by Reckitt in June 2021, it is now owned by Boston-based, US private equity company Yellow Wood Partners.
Scholl's global headquarters is in Berkshire, but it has had a long-term base in Hull through the previous ownership of Reckitt, in Dansom Lane.
Scott Seville, vice president for R&D, Quality and Regulatory at Scholl's Wellness Company, said: "Last year's buyout could have proved a catalyst for a move away from Hull.
However, when a new home was sought, the appeal of Two Humber Quays and working closely with JR Rix & Sons proved a perfect option.
"We've invested heavily in the quality of the team and expanded the skill sets we have here in Hull, and so when it was clear we needed to find a new home following the sale from Reckitt, we wanted to remain in the city.
"To do that we needed to find somewhere that provided an inspiring place to work, especially given the increase in home working following the pandemic.
"We wanted a destination, premises and a location which facilitated collaboration, socialisation, and also offered wellbeing benefits to our staff."
Edward Beech, R&D innovation manager at Scholl's Wellness Company, said: "We've grown our talent pool in recent years by adding in quality, packing and design professionals, as well as finance teams, and there is scope to increase our team up to 50 plus people here with a mix of office and home working.
"Being in this quality environment is crucial to recognising those ambitions as it will help us with the recruitment and retention of talented employees."
Mike Fry, head of estates at JR Rix & Sons Ltd, said it was important to ensure the five-storey office complex fulfils its potential and offers the very best facilities to tenants.
JR Rix purchased the building in February 2021 from Luxembourg-based investment company Colsilverbird, moving its headquarters from Spyvee Street to the building.
Since then it has invested significantly in improving the property for existing tenants RSM UK, BCD Travel, and design and fit-out specialists Chameleon Business Interiors – which led the office fit out for Scholl.
JR Rix has also worked alongside commercial property specialist Garness Jones, which manages the building on its behalf.
Fry said: "Two Humber Quays is a fantastic, modern office development which provided a perfect new home for
us when we purchased it in 2021," said Mr Fry
"We didn't just buy the building as a home and investment for ourselves, but with a commitment to make sure it became a first-class home for other businesses in the city, and a real asset for Hull."
Paul White, director of Garness Jones, added: "This has been a really important deal not only for Rix and for Scholl, but also for the city and the continuing development of our waterfront business community.
"In a world where we now have a hybrid of office and home working, it is paramount for the success of our cities, and the businesses in them, that we have vibrant office developments which attract successful and ambitious businesses."