BY admin | Tuesday 17 April 2018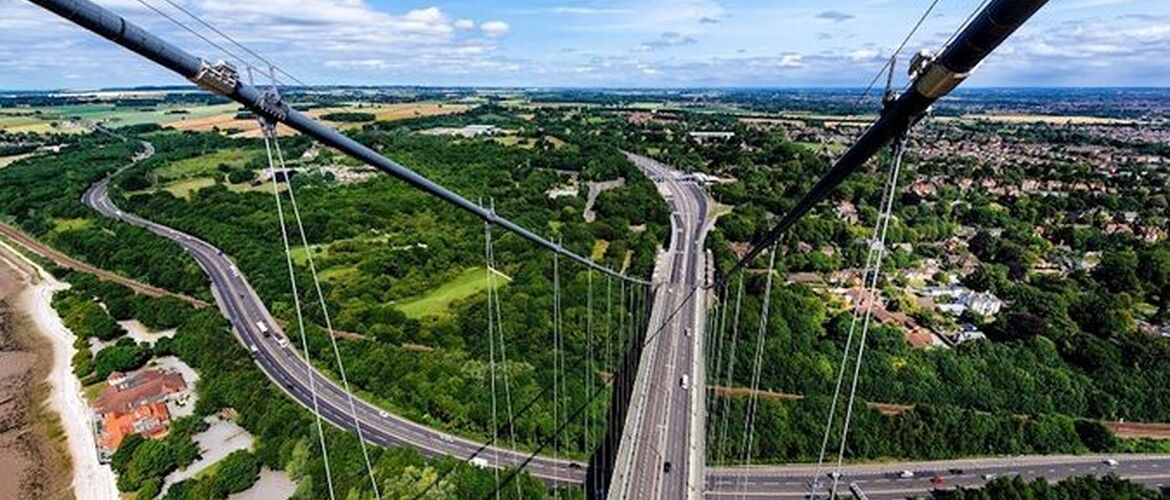 We are incredibly excited to announce that the next 'Humber Industry Insight' event will take place at our region's most iconic landmark, the Humber Bridge.
The 1.4-mile long bridge was opened in 1981 to create a new, faster route between both banks of the Humber.

Prior to the building of the bridge, the Humber Estuary was a barrier to trade. The construction of a bridge or tunnel across the estuary was a result of over 100 years of campaigning by local communities and business on the two banks.

Today, the Humber Bridge is celebrated as a Grade 1 listed iconic structure linking Lincolnshire and Yorkshire, and it remains the longest single-span suspension bridge in the world to cycle or walk across.

As a structure, the bridge is one of our most iconic tourist attractions and has an ever-expanding calendar of community and cultural events.

This event provides an exciting opportunity to fully appreciate this master piece of civil engineering.

Delegates will have the opportunity to climb down into the continuously-welded, closed box road deck and ride the lift within one of the reinforced concrete towers, to savour the breathtaking and unparalleled views of the region, and the UK's Energy Estuary.

Date & times: We will run two sessions on Thursday 17 May as follows:
Morning - 10 am until 12 noon, or
Afternoon - 1 pm until 3 pm
Due to the nature of our host venue and attendee restrictions, attendance at this event is by invitation only. To register your interest please email: bondholders@marketinghumber.com confirming a preference of the morning or afternoon session and we will do our best to accommodate. Due to the nature of the host venue and tour itself, all visitors partaking in a site tour must meet the following criteria:
Wear suitable footwear with a treaded sole
Wear appropriate clothing (i.e. trousers/ jeans with a suitable jacket/ coat)
The tour is not appropriate for individuals with phobias of heights or confined spaces
Visitors must have sufficient capacity to descend and ascend a ladder approx. 5m
Due to this not being a commercial tour access to the bridge is currently not suitable for individuals in a wheel chair or with disabilities affecting their mobility
Any medical issues must be raised with HBB in advance of your tour to determine if access can be suitably risk assessed
All visitors must comply with the instructions of the Tour Guide/ HB Member of staff NB: Allocation of places at this event will be on a first-come, first-served basis and we will confirm your place by direct reply.

Attendance at our events is open to Bondholder members only, if you are interested in attending this event or if you would like to find out more information regarding membership, please contact Leahann Barnes, Bondholders Membership Manager leahann.barnes@marketinghumber.com.