From jamie.goodwin@hullcc.gov.uk | Tuesday 20 August 2019
Firm working with Ideal Boilers to develop smart heating system enabling devices and everyday objects to be controlled over the internet.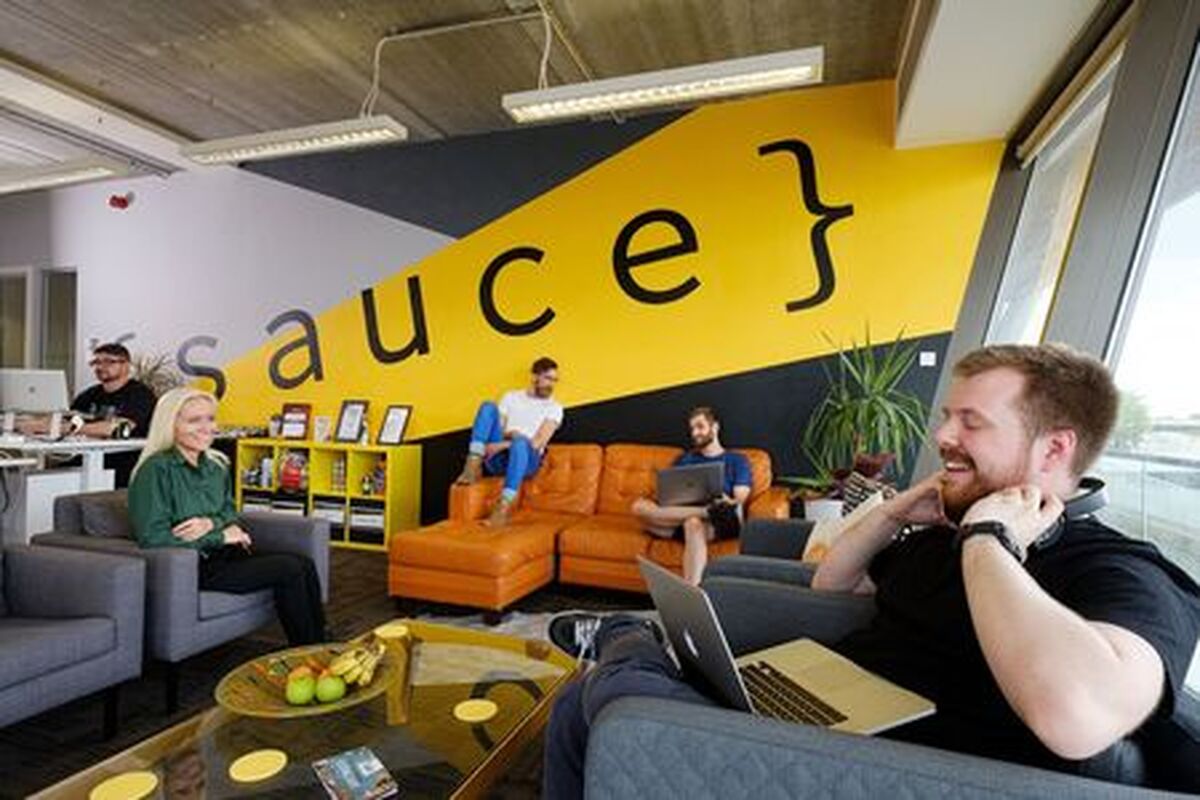 A growing Hull smart tech specialist is working with one of the UK's leading home heating providers to revolutionise its business.
Sauce has become an outstanding success story of Hull's C4DI tech hub, growing from a collection of three friends to an expanding team of 30.
The team has become experts in deploying Internet of Things (IoT) technologies and developing serverless infrastructure to capture data to power artificial intelligence and other advanced applications.
Sauce specialises in working with large traditional businesses as their in-house digital disrupters, enabling corporates to keep ahead of the technology curve.
The firm has worked with leading home heating provider Ideal Boilers to create and develop a smart heating system using IoT technologies that enable devices and everyday objects to communicate and be remotely monitored and controlled over the internet.
Sauce's expertise in deploying smart technologies is driving exponential growth, with more staff joining every month and turnover in the year to March 2019 coming close to £1m, with a further 40 per cent revenue growth forecast for the current year.

Sauce has increased its office space at C4DI five times and is now set to be an anchor tenant within a new block that is to be developed at the thriving @TheDock tech campus in Hull's regenerated Fruit Market.
Sauce owners, front, from left, Matt Gibson, Jim Wardlaw, John Polling and Matt Weldon with team members in Hull's Fruit Market.
The firm was founded by friends Matt Gibson, John Polling and Jim Wardlaw in 2016 when they were among tech specialists using the co-working space at C4DI.

Sauce - the name a play on the development term source code - was born, with Matt Weldon joining as a fourth joint owner shortly after to become chief executive.
Clients include global wind power leader Siemens Gamesa, RB and technology innovator Giacom.
Matt said: "Our business is all about helping clients to do business smarter and better, through technology.

"We see ourselves as a fast-tech business. Unlike traditional software companies, we're able to be much more agile in how we approach developing solutions for clients because we recognise the world of software changes daily.
"There are always new things coming out and we consider whether we can apply them to an existing or future project.
"We've gone from three people to 30 in three years and we're not stopping there. There are so many opportunities for us because the work that we do is difficult, as it is so specialist, but also so important to the industries we work in. It's hard to hire the people to do this in a large, traditional company and that's where we come in."
Find more details here.