From Anna.Marshall@hullcc.gov.uk | Monday 14 January 2019
Hull City Council in successful bid for funding from the DCMS Wolfson Foundation to improve access.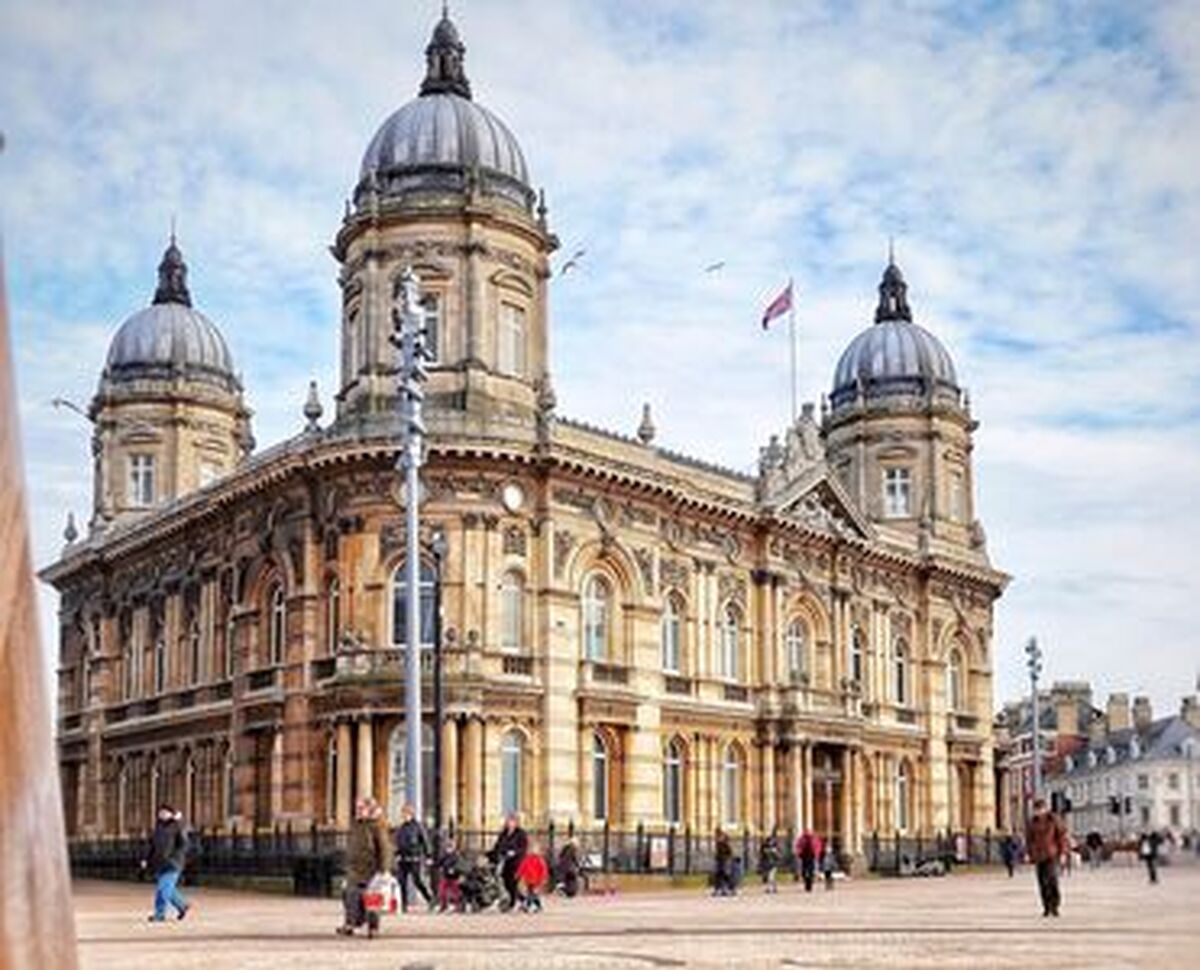 Hull Maritime Museum is to receive new ramps to improve access to its main entrance of the striking building.
Hull City Council has successfully bid for £150,000 funding from the DCMS Wolfson Foundation to install two new access ramps and an access staircase to one of the three domes.
This successful bid will also contribute to the wider £27.4 million Hull: Yorkshire's Maritime City project, funded by the Heritage Lottery Fund and Hull City Council to transform five key maritime treasures in the heart of the city centre - the Arctic Corsair, North End Shipyard, Spurn Lightship, Dock Office Chambers and the Grade 2 listed Victorian Hull Maritime Museum.
The museum will expand its exhibition space by 50 per cent with improved environmental controls to create exciting exhibitions showcasing the internationally important maritime collection.
Councillor Daren Hale, Deputy Leader of Hull City Council said: "We are delighted to receive this funding and fully supports our ambitious Hull: Yorkshire's Maritime City project to reaffirm and celebrate Hull as a maritime city.
"We want to give all our visitors to the museum the kind of welcome and ease of access they would expect from a world-class museum. This funding will enable us to create a friendly, inclusive and welcoming experience that will provide full access to the museum and its internationally renowned collections."
Michael Ellis, Minister for Arts, Heritage and Tourism, said: "Our museums and galleries are among the best in the world and we are rightly proud of these institutions. The DCMS/Wolfson Fund demonstrates how the government and philanthropic organisations can work together to boost our museum sector.
"We want people up and down the country to enjoy culture and heritage wherever they are. The 35 grants awarded today will make important contributions towards improving the visitor experience; ensuring our wonderful collections are open to as many people as possible."
Paul Ramsbottom, chief executive of the Wolfson Foundation, said: "We are delighted to provide this funding through our longstanding partnership with DCMS – an excellent example of how we as a charity can work together fruitfully with government. We are grateful to DCMS for matching our funding.
"One of the great treasures of this country is the sheer quality and range of our heritage collections – stored and displayed in wonderful museums and galleries. This funding will help to provide even better visitor experiences and greater awareness of these fascinating collections. A particular joy of this funding round has been the impressive mix of the projects supported: from a dress collection at Carlisle's Tullie House to temporary exhibition space in Falmouth's National Maritime Museum."
The work will get underway in mid-2019 and is expected to take five months to complete.
Get more information on Hull: Yorkshire's Maritime City here.