BY Lucy Bannister | Thursday 28 July 2022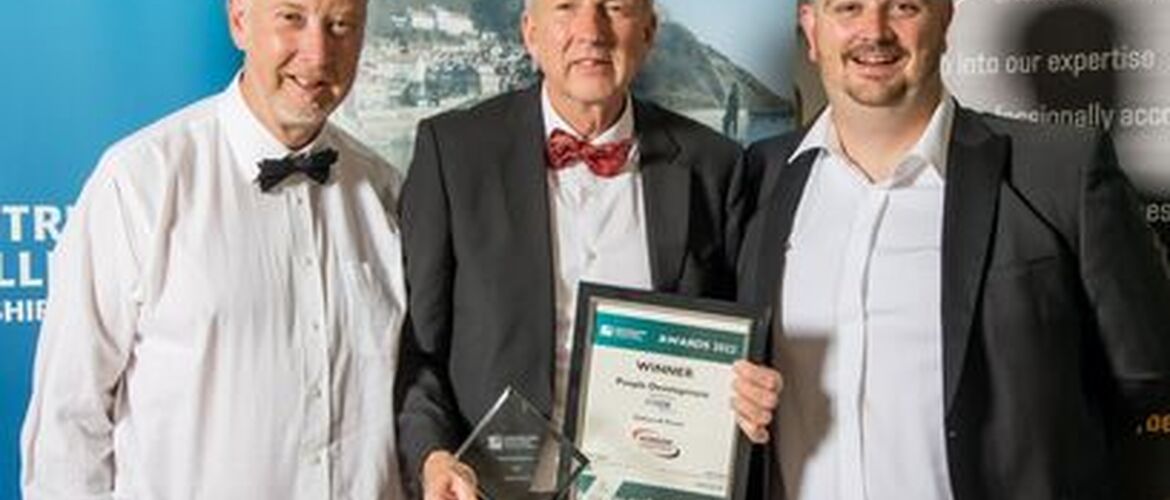 Hull firm Hobson & Porter have been recognised for creating a sustainable workforce.
Construction firm, Hobson & Porter, has been recognised for its people development practices at the annual Constructing Excellence in Yorkshire & Humberside (CEYH) awards, which are organised by the School of Built Environment, Engineering and Computing at Leeds Beckett University.

The Hull-based firm was crowned winner of the 'people development award' and was also highly commended in the 'SME of the year award' category.
Business development director, Joe Booth, from Hobson & Porter, which employees more than 120 people, said: "Through our Foundations Programme, which we launched in 2016, we are working to create a sustainable workforce for the whole construction industry. The skills shortages are much larger and more diverse than main contractors like ourselves could ever overcome by just promoting our own apprenticeships or training programmes, which is why we run Foundations.
"Foundations was established for the greater good of the industry and continues to grow and diversify year-on-year. We have the necessary resources and connections with schools and colleges in Yorkshire and Lincolnshire to be able to plan, coordinate and run several careers initiatives and we are grateful that our efforts have been recognised by CEYH."
Hobson & Porter will also help to remove an industry barrier preventing people getting live construction site experience via 'The Foundations Experience' initiative. The Foundations Experience will provide an on-campus live site environment which includes a full CDM-zoned site where learners at Bishop Burton College can get hands-on site experience, which is vital for their progression. This initiative will potentially enable thousands of construction students across Yorkshire and Humberside over the coming years to achieve their T Level qualifications and the firm's ambition is to roll out the experience across multiple colleges in the region.
Joe added: "The support that Foundations enjoys from our clients, consultants, subcontractors, suppliers, the region's construction industry and most of all, our amazing staff, is superb. Twenty of our team are currently training as 'Foundations Champions', providing a valuable link between the next generation of construction professionals and businesses in Hobson & Porter's supply chain looking for new talent."
Hobson & Porter's Foundation Programme culminates every year with Foundations Live. After being postponed for two years due to Covid-19, this year's event is expected to be bigger and better than ever and will be held at Bishop Burton College on 20th October. The exhibition attracts over 70 exhibitors and hundreds of visitors, including dozens of schools and colleges. The event welcomes employers, suppliers and trade organisations exhibiting to hundreds of students and attracts industry professionals to network and discover further opportunities available in the sector.
In addition to the significant investment in the Foundations Programme, Hobson & Porter also invests more than £150,000 per annum in the continuous training and development of its directly employed team. The firm employees at least six apprentices each year as well as an equal number of non-apprentice-based trainees. Its investment in direct training is vast, ranging from NVQ-level qualifications through to full-funded masters degrees, each delivered via a bespoke training plan. In the coming months, its traineeship programme will be branded and promoted as the 'Foundations Academy'.
Chair of CEYH, Tom Oulton, said: "Hobson & Porter's Foundations Programme is a true collaboration. It brings together multiple stakeholders at various levels including framework leaders, employers, education bodies and trade and training associations, to collaborate and achieve the shared goals of bridging the skills gap and enhancing learning and training through employment-education links in construction and associated industries. The firm's investment in its own people and commitment to the wider construction industry is very commendable and a shining example of what can be achieved when thinking beyond a company's own remit."