BY Sam Walker | Wednesday 6 September 2023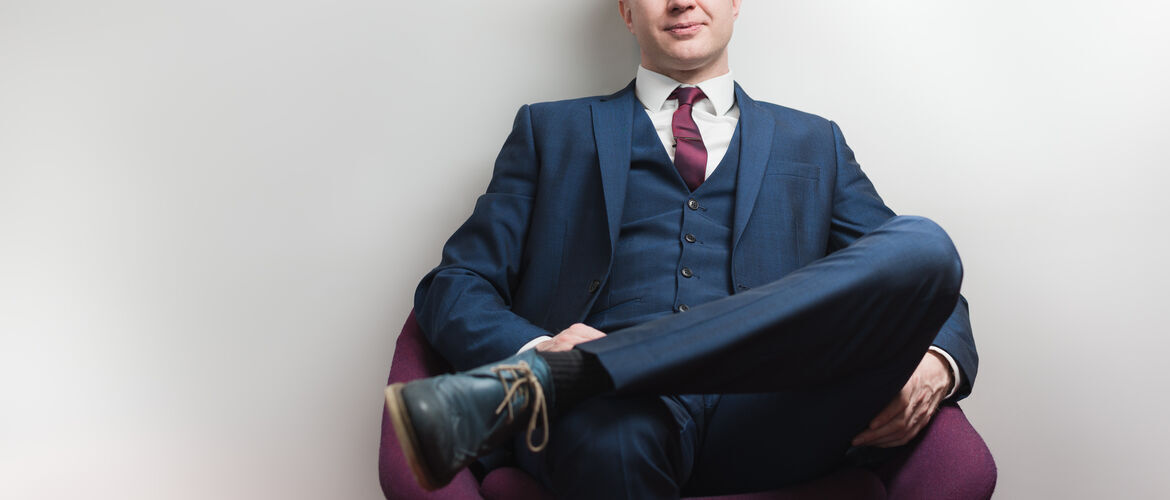 Young people in Hull are being urged to pitch their enterprising ideas to a television business expert for the chance to win cash prizes and free mentorship.

The Adam Corbally Enterprise Challenge has been arranged the John Cracknell Youth Enterprise Bank and Adam Corbally of Enterprise Days, alongside Yorkshire in Business and Engaging Education as part of Global Entrepreneurship Week 2023 in Hull.
The competition has two sections, one for those under 16 and one for those aged 16-24 and is also open to young people in the East Riding, Scarborough and Ryedale.
The under 16 section is open to individuals, schools and colleges, with the winners claiming up to £400 for their enterprising idea or project, as well as the opportunity to have Adam act as mentor for six months.
There section for 16–24-year-olds is for those looking to develop a new business or expand their current business with a new idea.
The winners could receive up to £1,000 and will have Adam as a mentor for a year.
Cllr Paul Drake-Davis, portfolio holder for regeneration and housing at Hull City Council, said: "This competition is a great opportunity for enterprising young people from Hull to win cash investment and benefit from Adam's extensive knowledge of both running a business and delivering enterprise skills activities.
"I can't wait to see what will be on offer this year and I thank Adam for again running the competition and offering his mentorship to the winners."
Adam added: "This is a big opportunity to be somebody who makes things happen. I want to hear from you and I want to hear all about your big business idea or enterprise project.
"You can put together a two-minute video pitch and send it over to me. Make it short, snappy, straight to the point. Tell me all about your business idea or enterprise project, why it is going to be fantastic and why you are the best driving force behind that idea?
"I will be in regular contact with my mentees and I am going to help them with every single aspect of their project and help them to make their idea a success."
Global Entrepreneurship Week 2023 in the Hull area will end with the Hull and East Riding Youth Enterprise Awards on Friday 17 November, to be known as Be Inspired Day.
Sponsored by the John Cracknell Youth Enterprise Bank and Hull City Council, the winners in 12 enterprising categories will be announced along with the winners of the Adam Corbally Enterprise Challenge.
Each entrant must produce a video pitch no longer than two minutes to be sent directly to Adam at adam@adamcorbally.co.uk or sent via WhatsApp to 07769 644606 by midday on Wednesday 15 November.