From jamie.goodwin@hullcc.gov.uk | Tuesday 6 November 2018
Contemporary lifestyle store 19point4 to open up in Humber Street.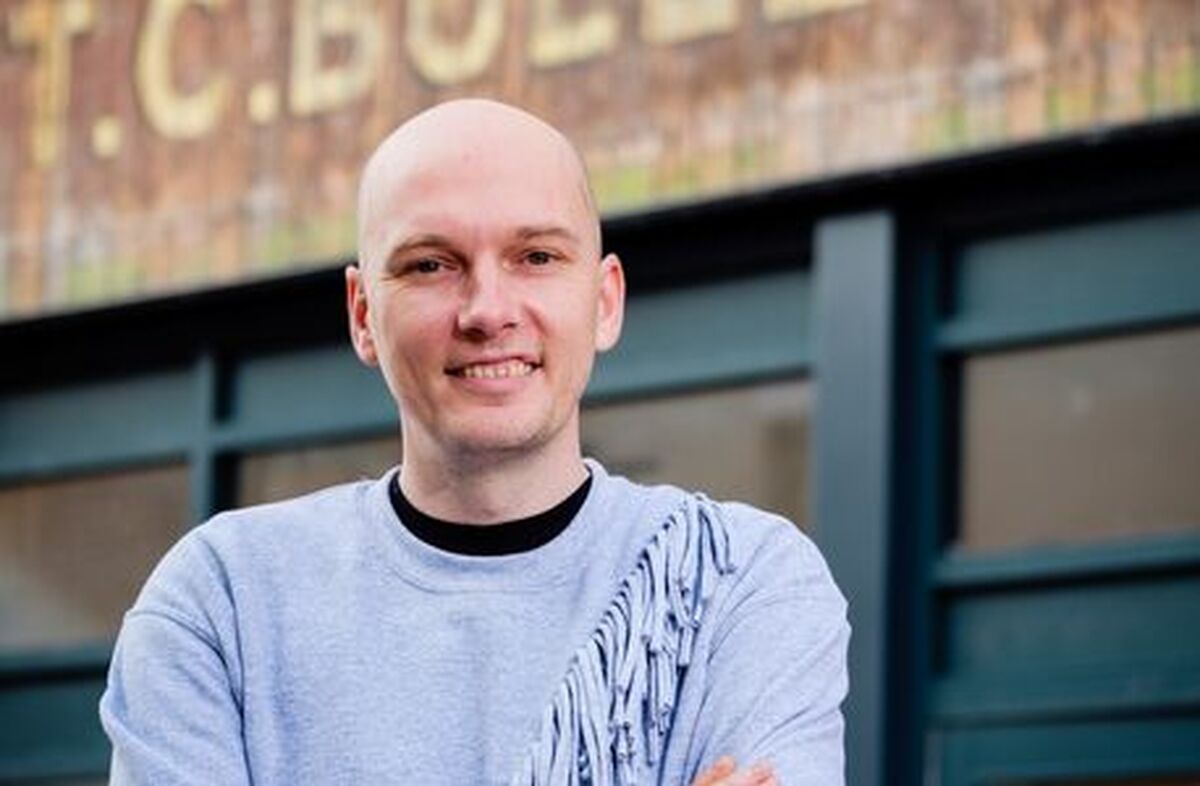 A designer is bringing a flair for fashion to Hull's Fruit Market with the launch of his first business.

Fashion and footwear designer Shaun Barker-Newton is to open the doors to contemporary lifestyle store 19point4 in Humber Street on November 10.
The store will offer an eclectic range of menswear, womenswear and homewares, as well as an exclusive custom-made collection of clothing and home accessories designed and created by Shaun.
Shaun said: "I can't wait to open 19point4. The Fruit Market is an amazing place, with a really great buzz about it.
"19point4 is all about injecting a bit of humour into our fashion and homeware lines and keeping things fresh with regularly-changing products.
"I've been very careful to find brands which are exclusive to this region – I want our clothing lines to be different to anywhere else in Hull. I'll also be designing and making a range of limited edition fashion pieces and creating bespoke home accessories in store."
Shaun studied fashion and design in Leeds before relocating to Hull to design clothing and shoes for Cottingham-based fashion boutique Bourne.

He began exploring business opportunities by selling his own designs on online platform Etsy. When his role with Bourne was made redundant, he decided to strike out on his own.
Lifestyle store 19point4 will offer an eclectic range of menswear, womenswear and homewares.
Clothing brands stocked by 19point4 will include Manchester-based womenswear brand Glamorous and independent menswear brand Bellfield.
Quirky homeware products will include cushions, candles and decorative accessories by brands such as Sass and Belle and Chickidee, as well as a small range of textile art and costume jewellery created by Shaun.

The 727 sq ft fashion and lifestyle store will have an industrial style with white walls, bare concrete floors, copper accents and hanging foliage.
19point4 is the latest independent, creative venture to join the ever-growing community in the Fruit Market as the area undergoes a remarkable transformation.

The rejuvenation of the area is being driven forward by Wykeland Beal, the regeneration company formed by commercial developer Wykeland Group and housebuilder Beal Homes, as part of the Fruit Market LLP joint venture with Hull City Council.
Get more details by following @19point4 on Facebook and Instagram.