From https://www.hulldailymail.co.uk/news/hull-east-yorkshire-news/walton-street-market-opening-times-1728094 | Friday 29 June 2018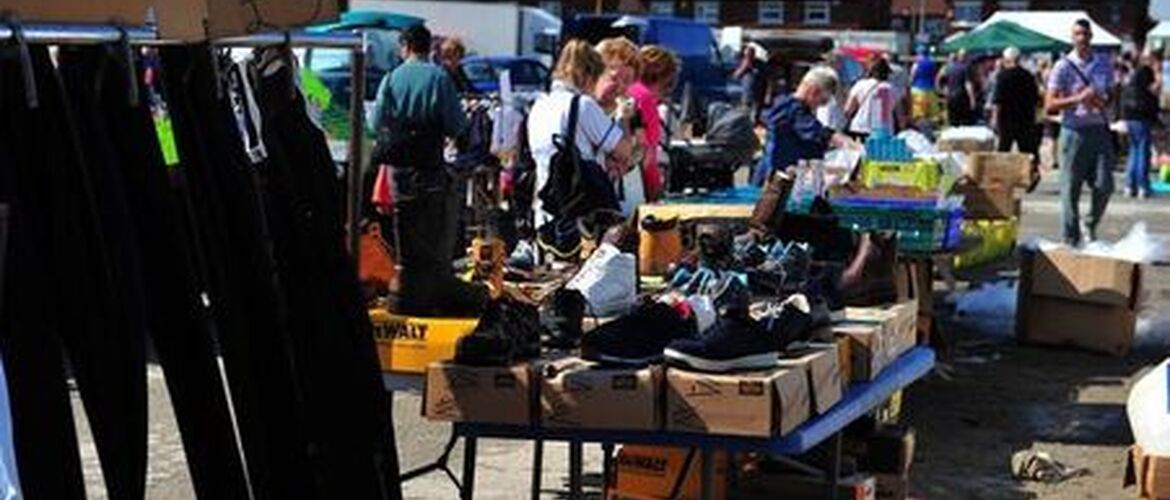 The new operator for Walton Street Market has said he is looking forward to "making the traders and people of Hull" happy again when he re-opens the iconic market on Wednesday.
Gary Platt, owner of The Platt Group, has been accepted by Hull City Council to run the market every Wednesday and Sunday, starting on Wednesday, July 4.

The market was previously run by Town and Country Markets but following "financial difficulties" landlords at the council ended the contract.
Traders and shoppers had no idea the market would be closing until a notice was put on the gate declaring the closure with immediate effect.
Mr Platt, whose company runs markets across the south of England and the Midlands, said: "I heard about the closure from some of the traders at my other markets and they said I should go for it.
"Walton Street Market is iconic to the people of Hull and it is a great market.
"I spoke with the council when I heard about the closure. They looked through my references and we agreed the terms today (Thursday, June 28)."
Commenting on the decision, Hull City Council's deputy leader Councillor Darren Hale, said: "The Platt Group has an outstanding reputation and after meeting with them it was clear that they were the right people to operate the market on an interim basis until a permanent operator is found.
"We know how important Walton Street Market is to both traders and customers so as a council our ambition was always to see the market reopened as soon as possible, and I am delighted that we have been able to achieve this."
Mr Platt said the market will run under The Platt Group as a trial up until Hull Fair, which runs from Friday, October 5 until Saturday, October 13, when the council will look at it again.
He said: "We are pleased we have it for this interim until Hull Fair but we would really like to make it a long-term thing and hopefully we can get something sorted for New Year."

Mr Platt is hoping to build a relationship with both the traders and the shoppers of the market in order to make Walton Street more similar to a high street shopping experience.
He said: "I want to give people who go to the markets the same benefits they get when they go to a high street shop or shop online.
"There will be reliable products available and if there are any problems there will be people who can arrange things like refunds.
"Hull has always had a good name among markets and traders across the country. Fingers crossed it all goes well.
"I'm looking forward to making the traders and the public in Hull happy again. I want to provide something for the community to make them feel as though they are going somewhere and getting a bargain and they've won.
"It's all about building that trust too, and making a relationship between us, the traders and the customers.
"I'm really looking forward to it."