BY Lucy Bannister | Wednesday 2 November 2022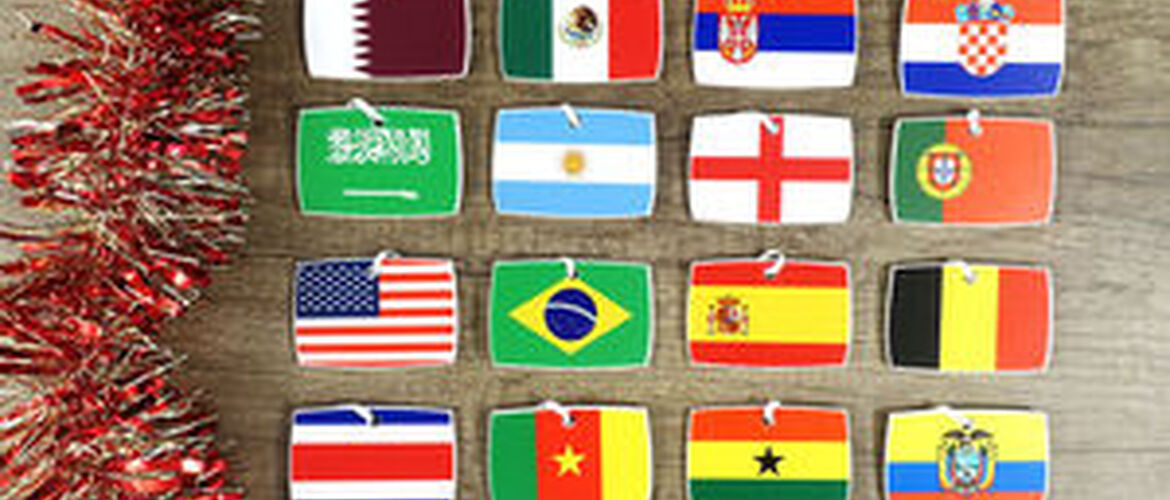 Hull based gift firm Always Personal have launched their sweepstake flag baubles in time for the World Cup
A Hull-based gifts company are providing a new dimension to this month's office sweepstakes with their new football flag baubles.
Always Personal, specialists in personalised gifts, are aiming to deliver extra festive cheer to workplaces as the first ever winter World Cup gets underway on November 20th.
Their personalised baubles have country flags printed on one side and a name of sweepstake participants on the back. Customers have the option to upload a pre-existing draw or ask Always Personal to randomly assign teams for those taking part.
These unique baubles can then be hung on Christmas trees at the end of the month and throughout December to keep track of who drew which team.
"We wanted to give businesses a way to celebrate both the big tournament and the Christmas build up, which are two very exciting things that have never coincided before," said Rob Harbord, Managing Director at Always Personal.
"The baubles not only keep people excited about the football and get the banter going amongst staff, they're also a really colourful addition to the tree decorations."
"We can cater for any size of sweepstake," he added. "We have a full pack of 32 teams but we can also just print flags for the 8 or 16 teams that are most likely to win."
To help businesses organise their sweepstake, Always Personal have produced an in-depth guide on their website, which can be found at www.alwayspersonal.co.uk/sweepstake.
Sweepstakes are a type of lottery very popular in offices during big football tournaments. They usually involve charging each participant £5 or £10 per team.
Teams are picked out of a hat at random and prize money is then awarded at the end of the tournament for those who picked out the best teams.
"There is a cost to the baubles of between £16 and £48," explained Rob. "But this could either be absorbed by businesses or paid for by all the participants. This means the person organising the sweepstake doesn't need to be out of pocket."
"Foer example, by taking £1.50 from each sweepstake ticket, you can pay the cost of the 32 baubles. However, be sure to set out the rules and potential prize money for your sweepstake beforehand! We don't want to cause any fights before Christmas."
You can order Sweepstake Flag Baubles for your office online at www.alwayspersonal.co.uk.