From jamie.goodwin@hullcc.gov.uk | Thursday 8 July 2021
New £4.5m head office to provide a platform for the next phase of growth for firm.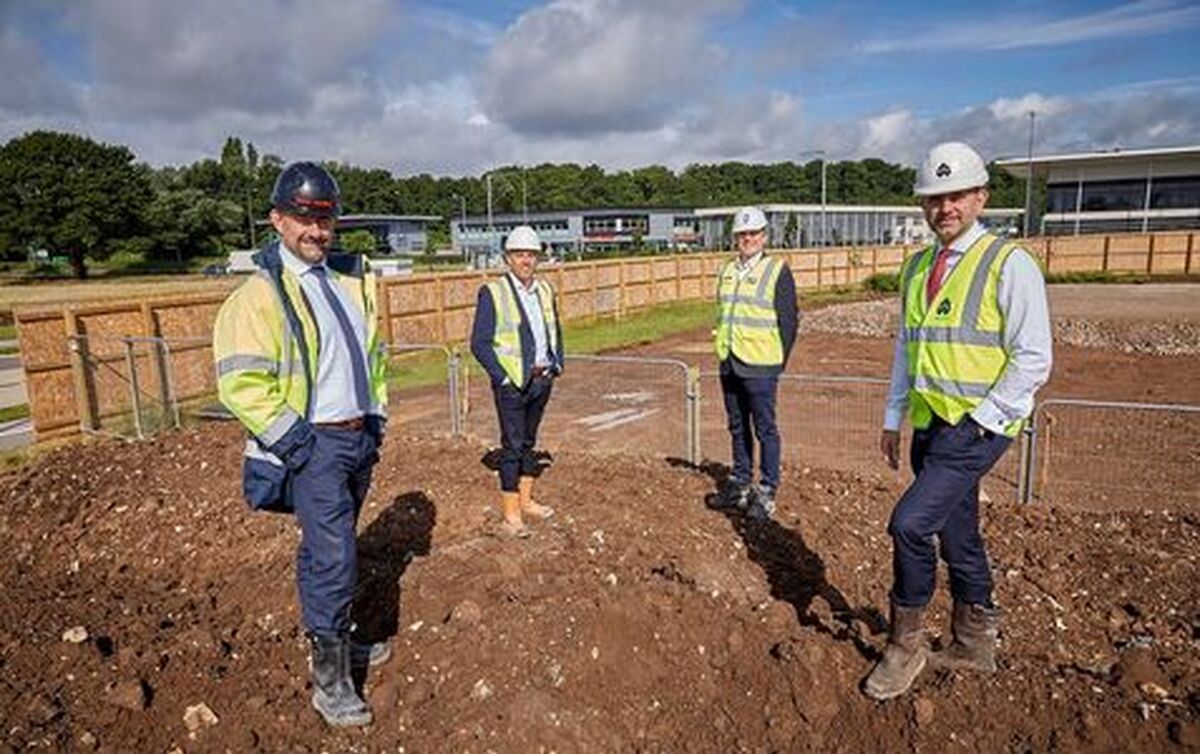 Construction has begun on Beal Homes' own new home – the latest showpiece building at developer Wykeland Group's Bridgehead business park.

The new £4.5m head office will provide a platform for the next phase of growth for Beal and maintains the momentum behind a series of prestigious developments by Wykeland over recent years at the flagship East Yorkshire business location.
Beal helps hundreds of homebuyers every year to move to their dream new home and the award-winning housebuilder is now preparing to relocate just 100 yards from its existing head office to its own new base.
The 19,000 sq ft, two-storey building will take shape next to the landmark Porsche Centre and continues development on the south side of the business park.
Construction is expected to be complete early in the new year, followed by fit-out, with the Beal team scheduled to move in around spring 2022.
The development reinforces the successful relationship between Wykeland and Beal, who, as the Wykeland Beal joint venture, have driven forward the stunning transformation of Hull's Fruit Market into a vibrant urban village.
Beal Chief Executive Richard Beal said: "This is a very big moment for our business and all our team as work begins to build our own new home.
"As well as providing an exceptional working environment for our staff, the new building will take our uniquely-personal customer service to a new level, including an expanded Design Lounge where Beal buyers work with our expert designers to ensure their new home fits their lifestyle and tastes perfectly."
Dominic Gibbons, Managing Director of Hull-based Wykeland, owner and developer of Bridgehead, said: "The start of work on the new Beal head office marks the next stage in the ongoing story of successful development and investment at Bridgehead. This is delivering on our long-term vision for Bridgehead as a place where prestige brands benefit from the space and prime location they need to thrive and grow.
"Beal's development is a great example of this. Having outgrown their existing building, they are now investing again at Bridgehead as a platform to take the business to the next level."
Four leading local companies are working closely together to deliver the project. In addition to Beal and Wykeland, Hessle-based PDR Construction is the principal contractor and Hull-based Chameleon Business Interiors will deliver the interior design and fit-out.