Queen Elizabeth Dock is the eastern most dock on the port estate and is located 5 miles to the east of the city centre, immediately off Hedon Road. The site offers quayside and rail access.
The freeport tax site is for Queen Elizabeth Dock North only which is approximately 25 Ha, shown green on the map. In addition, the site can be expanded to incorporate the surrounding land to the south providing an area of up to 58.5 Ha.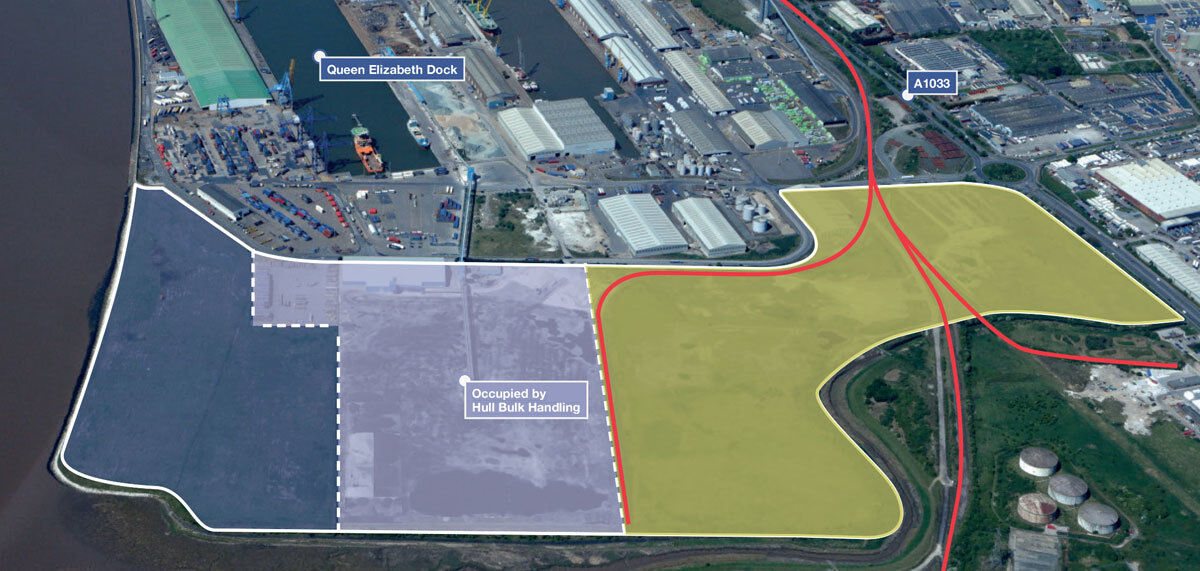 Key features:

25-58.5 Ha
Hull East Freeport Tax Site (Green)
Ownership:
Associated British Ports

Planning status:
The site is allocated for B1 (B), (C), B2 & B8 and community uses within the local plan (Class E).