City Council seeks Lead Developer Partner for Hull's East Bank Urban Village
Kingston-upon-Hull City Council wishes to work with a lead developer partner to realise the immense potential of the East Bank for up to 850 new homes and mixed development. Success in securing £10m Levelling Up Partnership funding will help realise this opportunity.
The East Bank site sits alongside an area of potential dynamic change and opportunity in the future.
The site, to be known as East Bank Urban Village, is a riverside facing strip comprising 2.91 hectares.
The vision is to create a vibrant, energy efficient and sustainable residential village, a new place at the heart of the city centre and adjacent to the cultural quarter of the Old Town Conservation area that will bring more people to our stunning waterfront. The site sits within the City Centre area, with direct links to the A63 to the south, onto the West Bank of river Hull and the rest of the City Centre via the Scale Lane footbridge at the centre of the plot and the Drypool Bridge on the northern boundary of the site.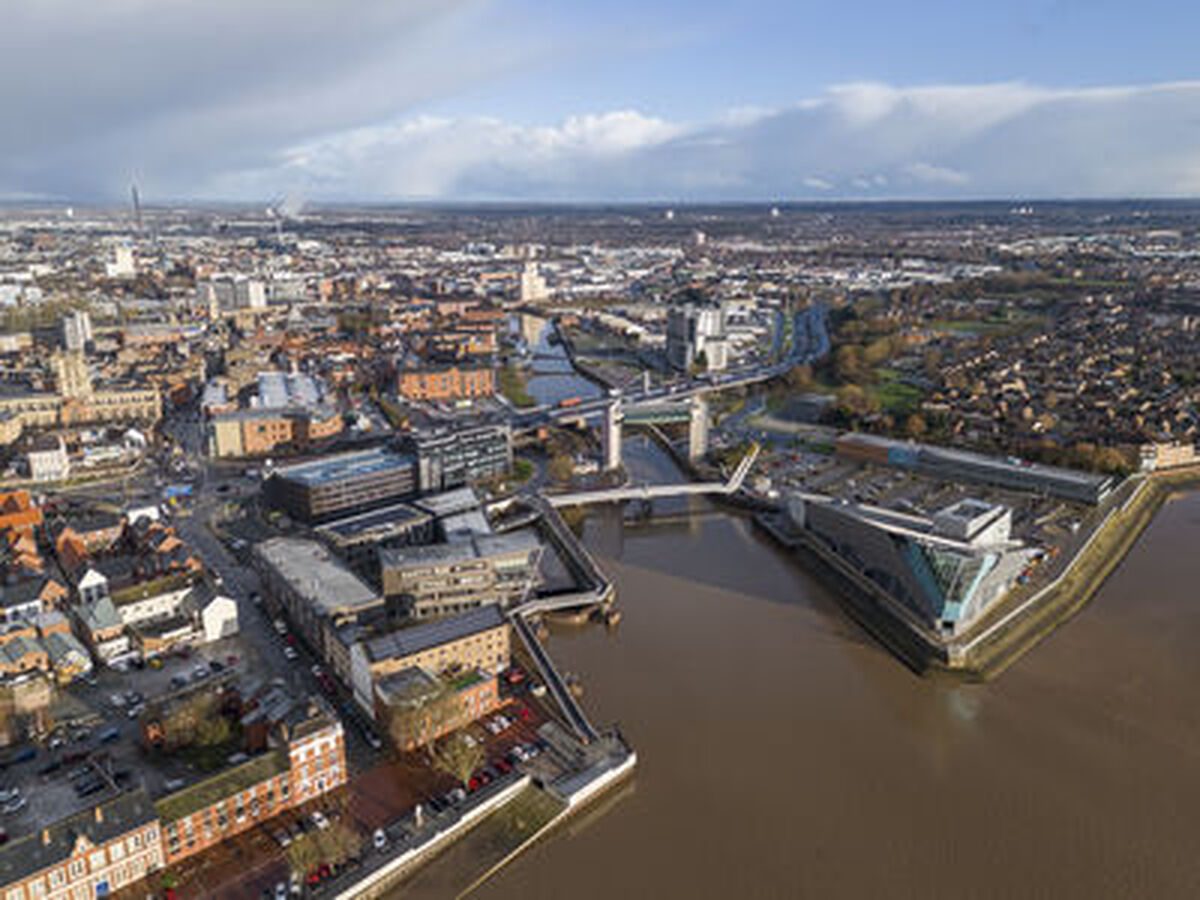 Hull's location as a UK hub for renewable energy industries and investment means we have a unique opportunity to transform the city.
An emerging world-class visitor destination, Hull puts community and cultural regeneration at the heart of the city's renaissance.

Development Route
In January 2024, the council will launch the procurement of a developer partnership via the Homes England Dynamic Purchasing System (DPS).
Interested suppliers must join the DPS to take part in the opportunity ensuring they satisfy the selection requirements.The successful bidder will bring a strong team together in development finance, sustainable building, signature architecture and urban master planning.
To facilitate the scheme, the council has an allocation of £10m Levelling Up Partnership Funding received from central government recently.
Expressions of interest through Homes England DPS framework will be accepted in January 2024 with works to start as soon as possible to meet spending deadlines associated with the Levelling Up Partnership funding.
The City Plan guidance alongside the Council's vision offers the site for high-quality apartments providing social rooftop areas and spaces for families, outdoor play, and integrated green spaces, as well as private gardens and sports provisions.
There should also be opportunity for businesses across a range of commercial spaces as part of the development.
Ahead of the EOI launch in January please email east.bank@hullcc.gov.uk with any enquiries.
You can discover more on the Homes England DPS Framework here. Apply to join the Delivery Partner Dynamic Purchasing System - GOV.UK (www.gov.uk)
Additional Planning Guidance can be found here. Supplementary planning documents | Hull
Further details of the site including Red Line Plans, Constraints and Design Guides can be downloaded via links below.
Downloads